Whitney Law Offices is now McConville, Considine, Cooman & Morin, P.C. Learn more.
Please contact us if you have need for legal services in any area. Our reception staff – Cindy Hagen at Fairport, and Tara Fusco downtown – will be happy to connect you with the attorney best able to address your particular needs.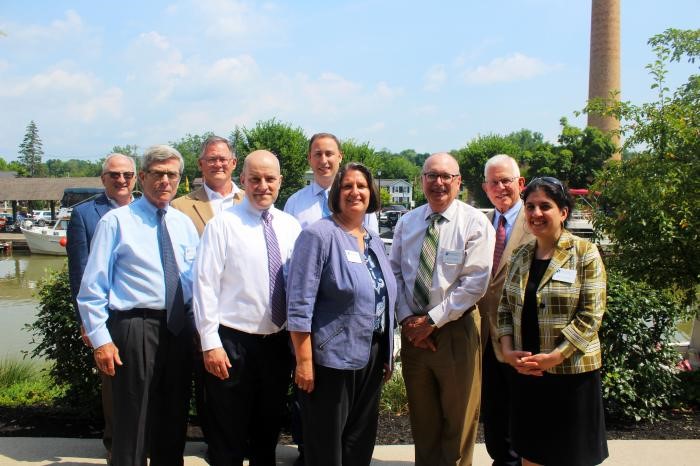 Upon retirement of Douglas Whitney, McConville, Considine, Cooman & Morin, P.C. (MCCM) acquired the practice after years of sharing an office in Fairport. Already a longtime member of the Fairport business community, MCCM has had a location in Packetts Landing for over 10 years. In addition, MCCM has personal ties for several of our attorneys who make it their home. We are committed to providing high quality legal services to individuals and businesses in Fairport, Perinton, and the other communities on the east side of Rochester.
We will continue to maintain the Fairport Village office at 100 Packetts Landing, and honor any existing fee agreements that current clients had with Doug. Throughout our affiliation, we have appreciated Doug's devotion to personalized client service – a value we share.
MCCM is a full-service law firm based in Rochester, providing high-quality legal services to businesses and individuals since 1979. With over a dozen attorneys and a full paralegal support staff, the firm is well-positioned to right-size services tailored to each client. We are large enough to provide expertise in a broad range of practice areas, yet small enough to devote prompt, personal attention to our clients.
Our main office is located at 300 Meridian Centre Boulevard, Suite 110, Rochester. For the convenience of all our clients, we also maintain conferencing facilities in Greece and Penfield, in addition to our Fairport office.